A KITCHEN TO LAST A LIFETIME
Since 1939, every new Vipp product has been designed with the same mission, to manufacture long-lasting tools for everyday life. The VIPP kitchen is no different. Envisioned to be used every day for a lifetime, stripped of fading trends and filled with carefully considered and highly engineered details. It's straightforward. No compromise with materials, no fuss. Just function.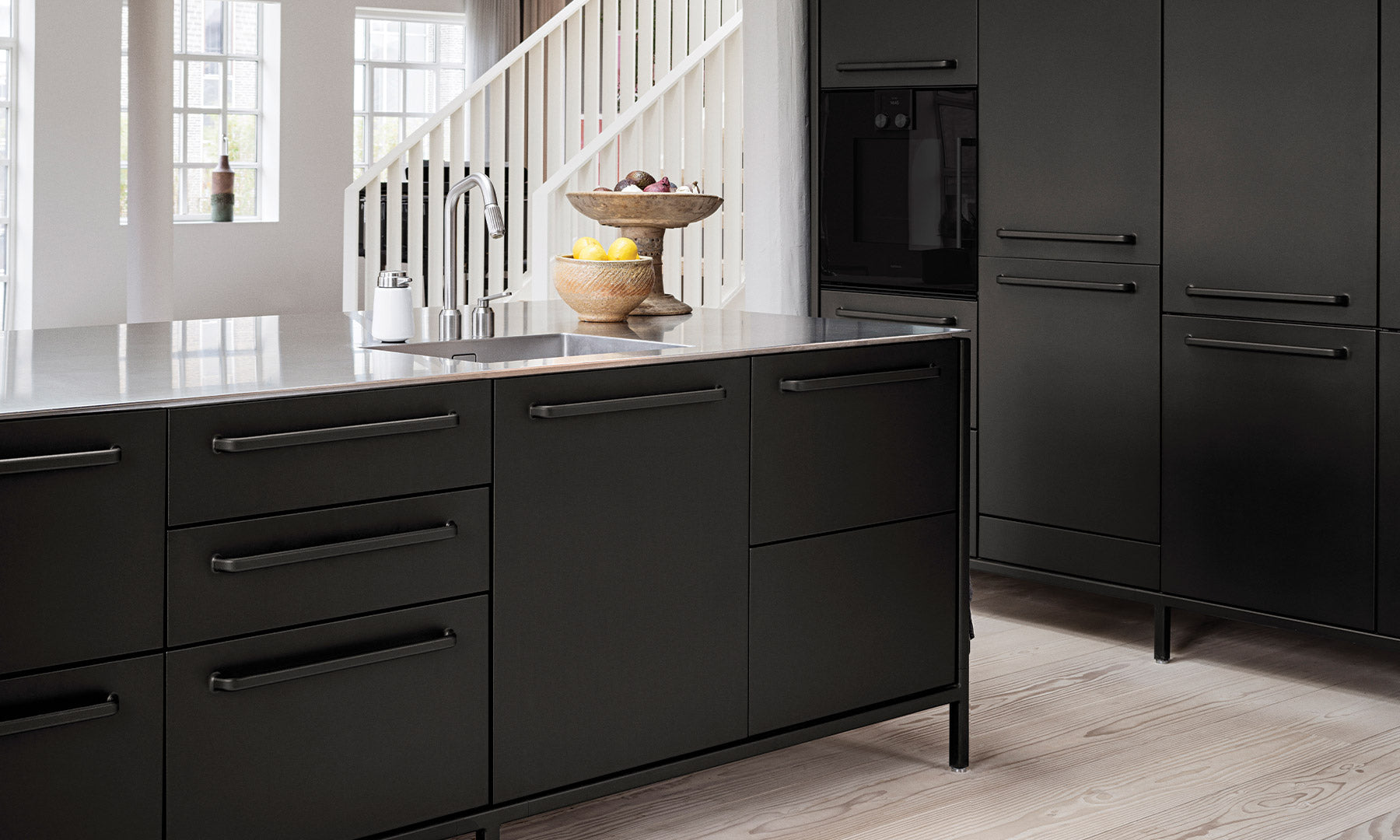 A Vipp kitchen is a modular concept. There are four types of modules; island, island with seating, wall and tall modules. Each module can be built with predefined units of your choice. Browse the modules below or book a consultation to find out more
Island module
The Vipp island module gives you versatile options for open-plan cooking. You can have 3-10 units on each side. The island module also comes in a bar-seating version.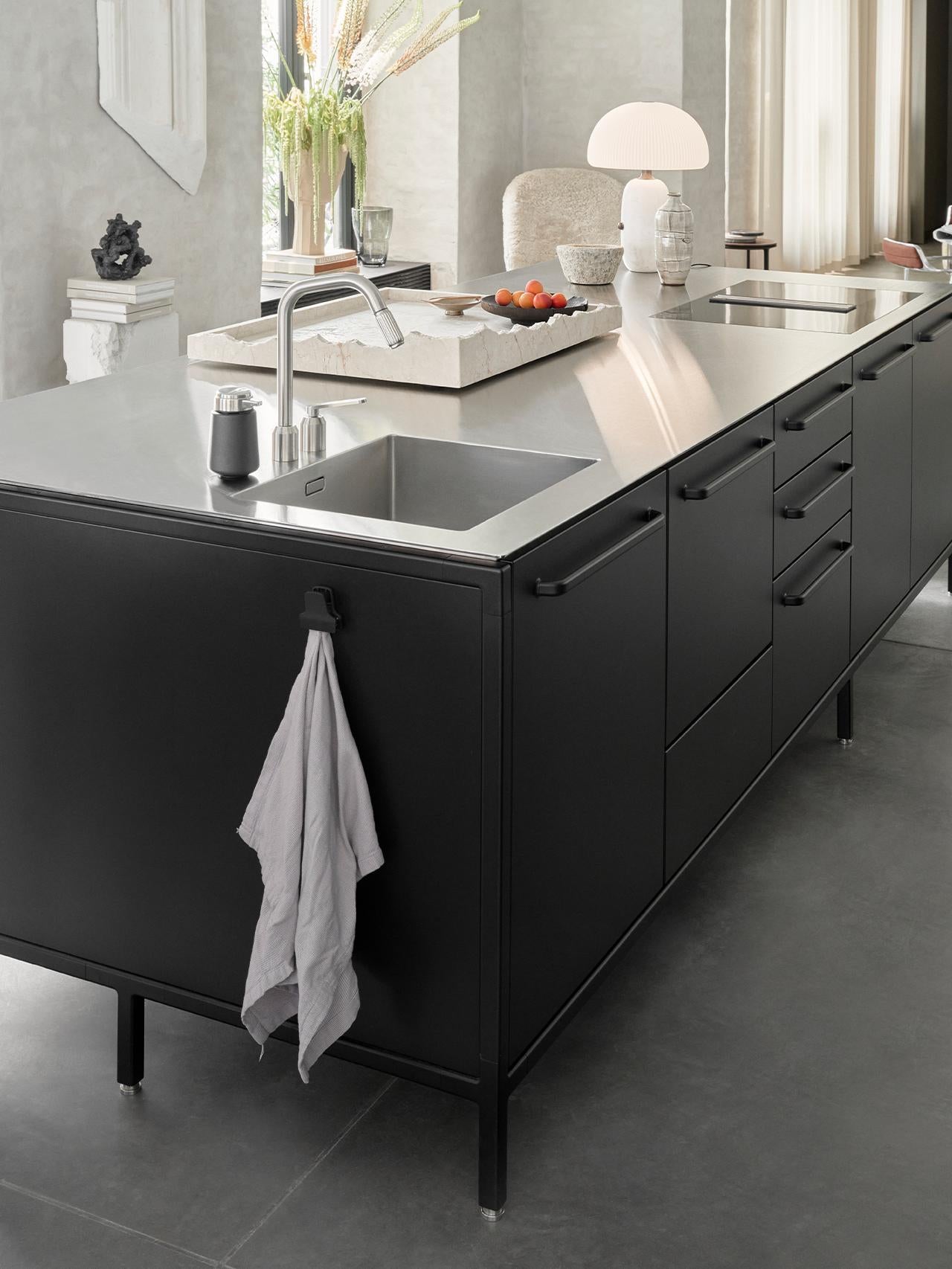 Island w. seating module
Choose the Island w. seating module to make room for curious cooking company. This seating module provides an extra work station or legroom for a meal at the counter.
Wall module
A classic solution for every kitchen configuration, the Vipp wall module can be placed freely or against the wall and be composed of 1-10 units.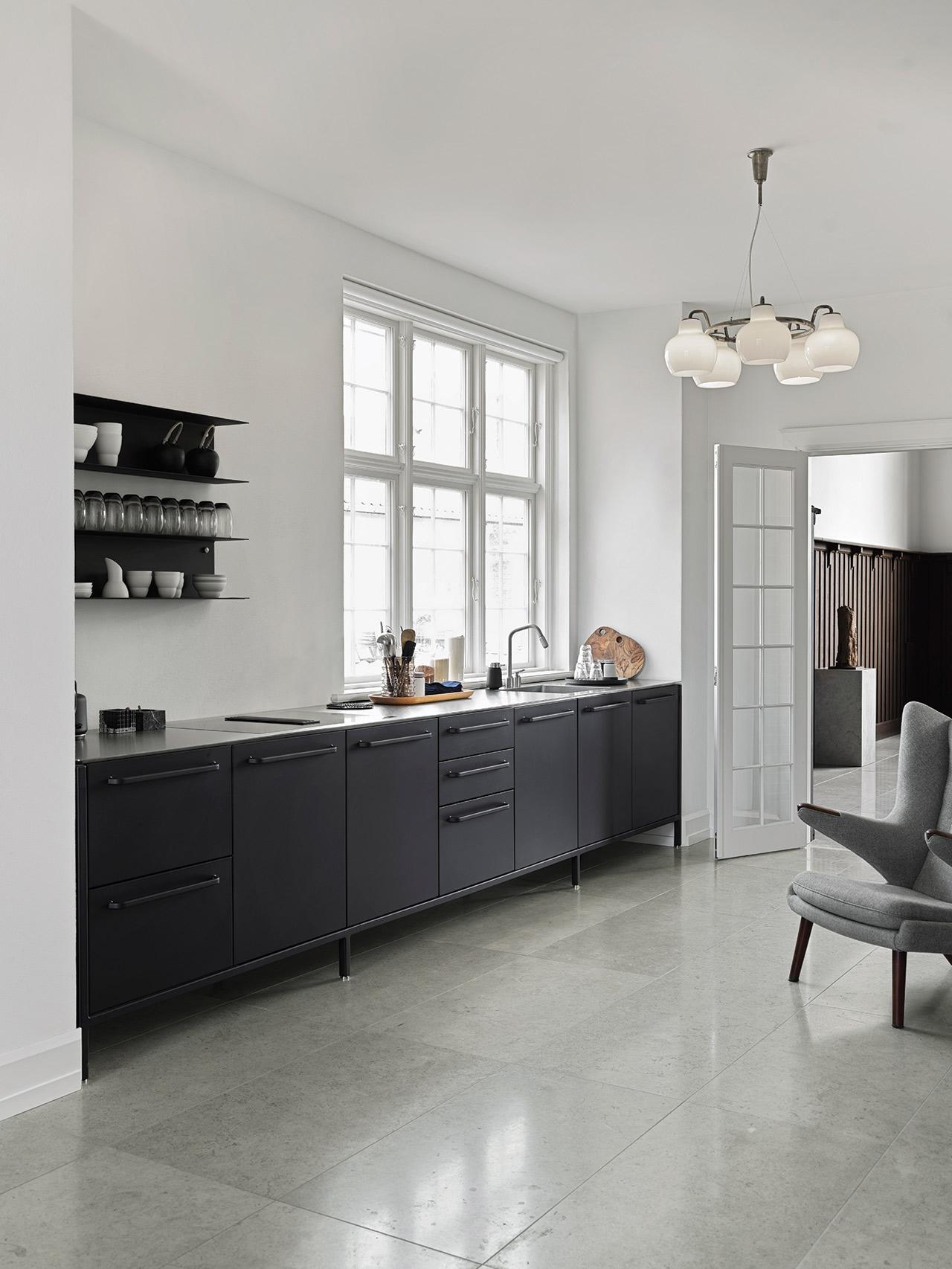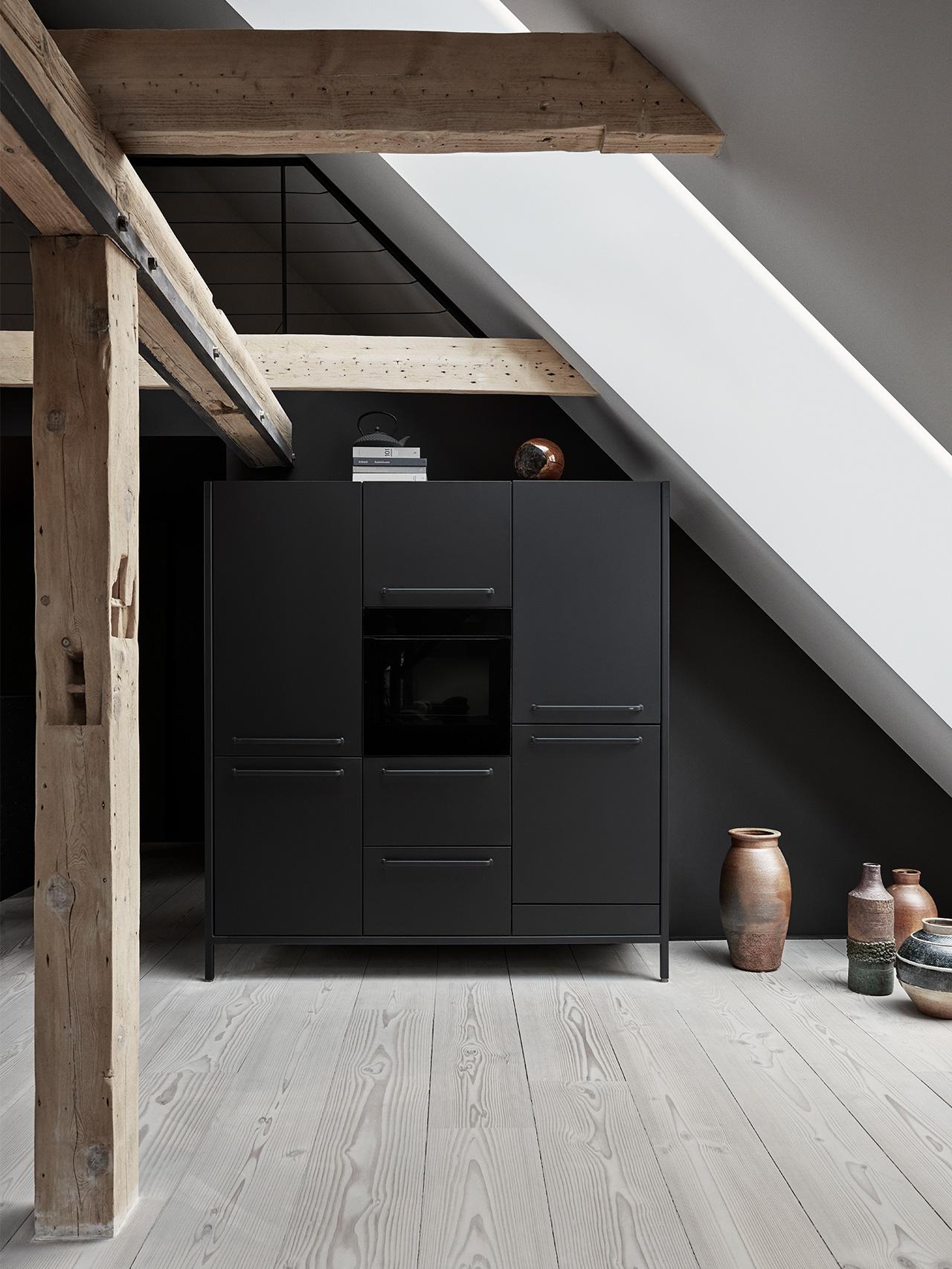 Tall module
Add maximum storage space and functionality to your kitchen with the tall module. Build your tall module with 1-10 units.
KITCHEN DETAILS
Raised on legs
Inspired by furniture, the Vipp kitchen is raised on legs, adding extra functionality with easy access to cleaning. Set screws in stainless steel let you adapt the kitchen to uneven floors.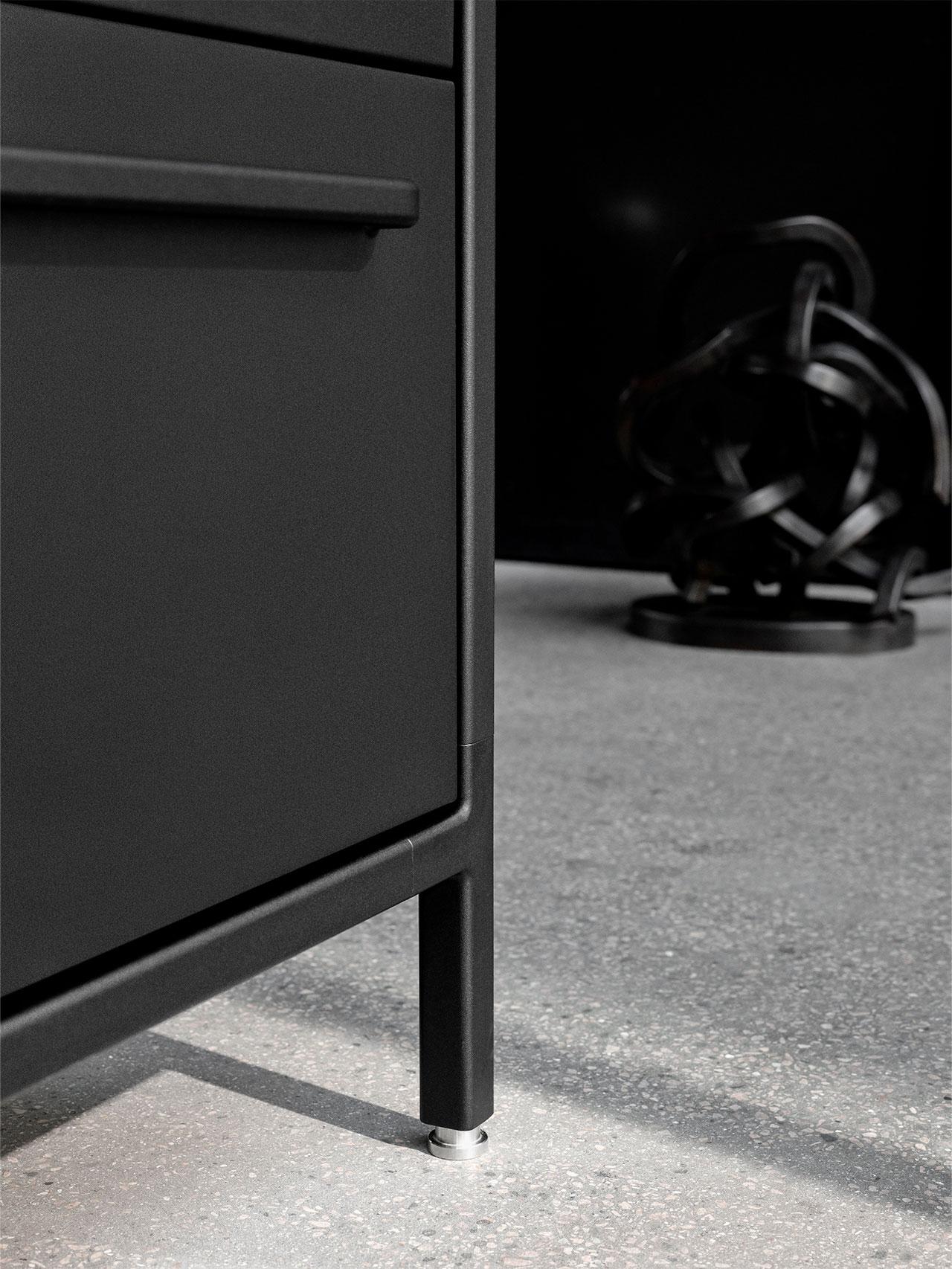 KItchen Details
Section insert
The four-split section insert for larger drawers offers a storage solution for tall and heavy objects. A non-slip removable mat ensures that kitchen tools remain in place when opening and closing the drawer. The bottom drawer holds up to 50 kg / 110 lbs.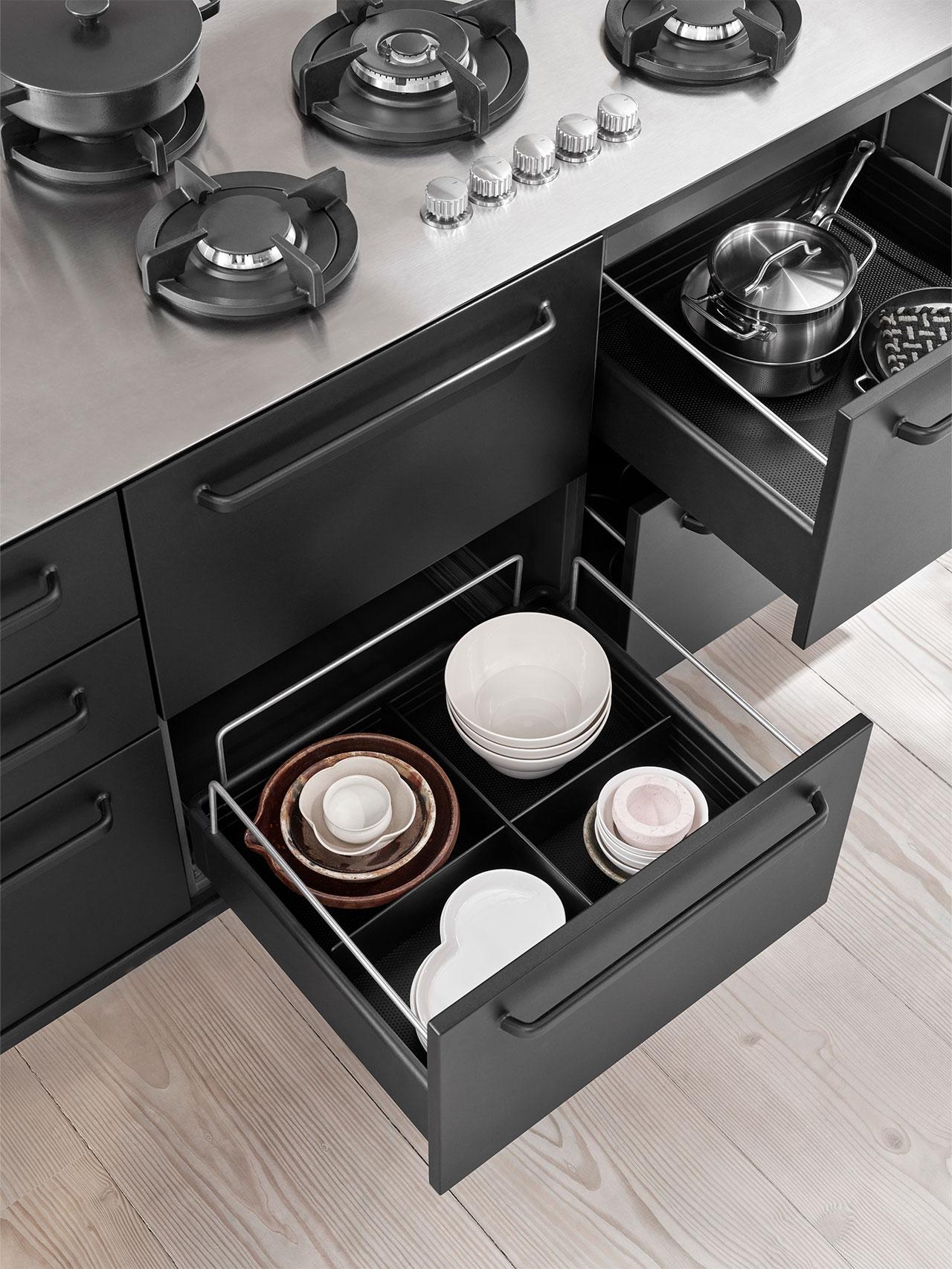 Kitchen Details
Utentils and knife insert
The functional five-split section insert includes a knife-holder to keep sharp objects safe. This division layout is tailored to everyday use and offers a fast track to neatly-organised utensils.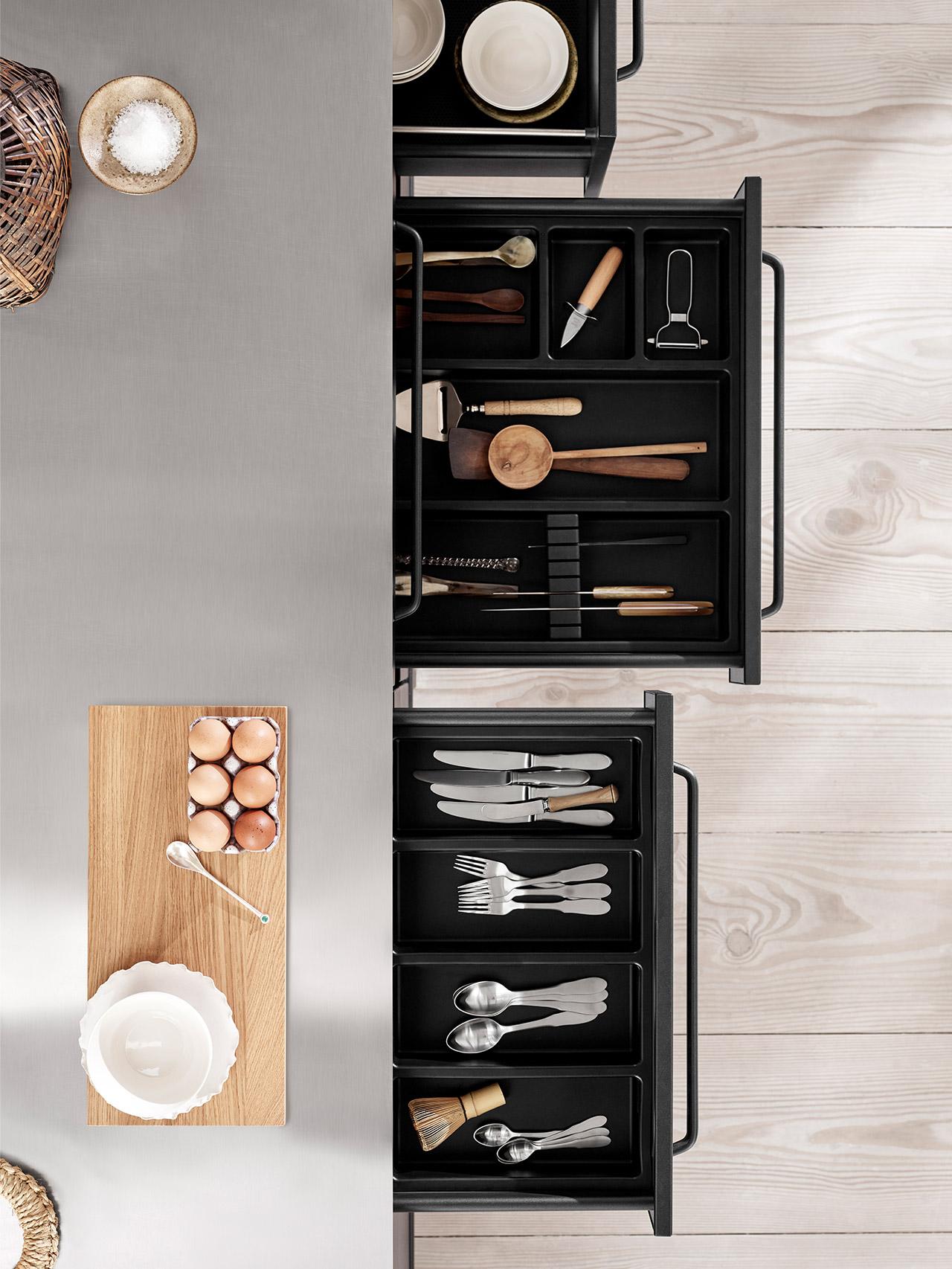 Kitchen Details
Cutlery insert
This seven-split section insert for your top drawer allows you quick access to cutlery and everyday kitchen necessities.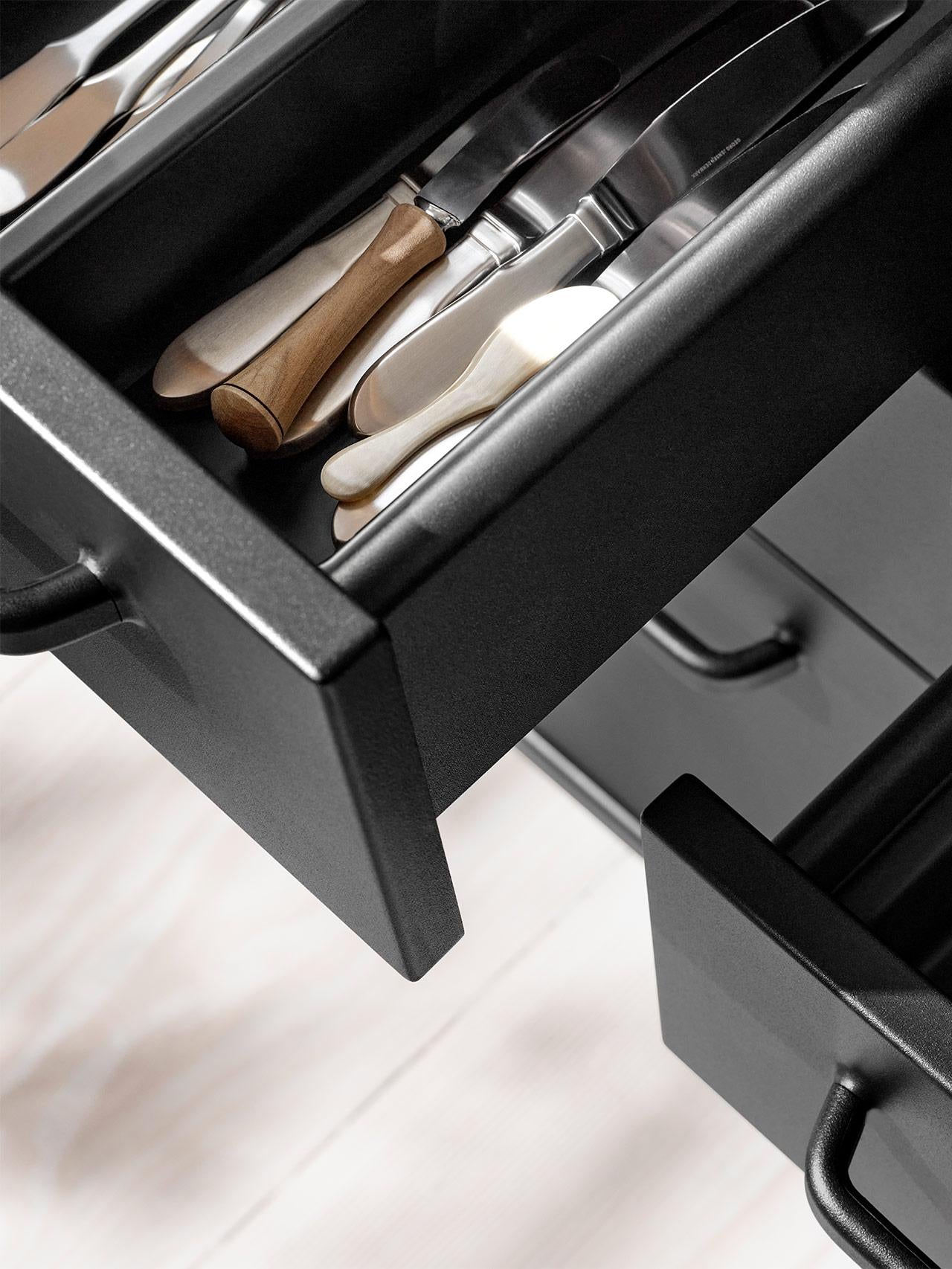 Kitchen Details
Waste sorting
Choose a built-in waste sorting solution as a supplement to the freestanding Vipp pedal bin. The waste sorting solution fits the bottom drawer and features four sorting buckets to sort biowaste, plastic, paper, and the like.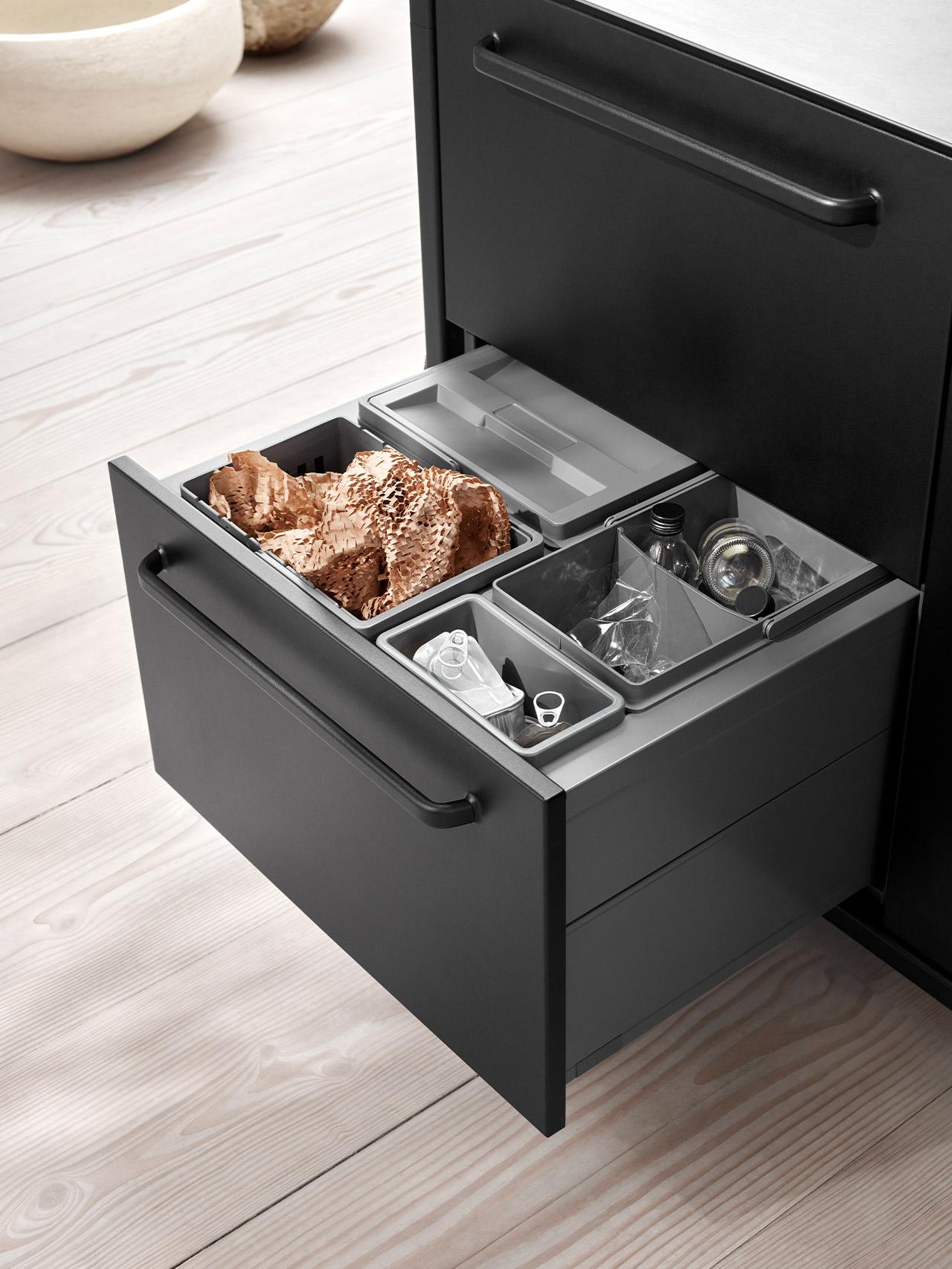 Kitchen Details
Let it sink in
For an uninterrupted expression and full functionality, the countertop of the Vipp kitchen features an integrated sink, in either a standard or large version. All Vipp kitchens are fitted with a customised Vipp tap in stainless steel.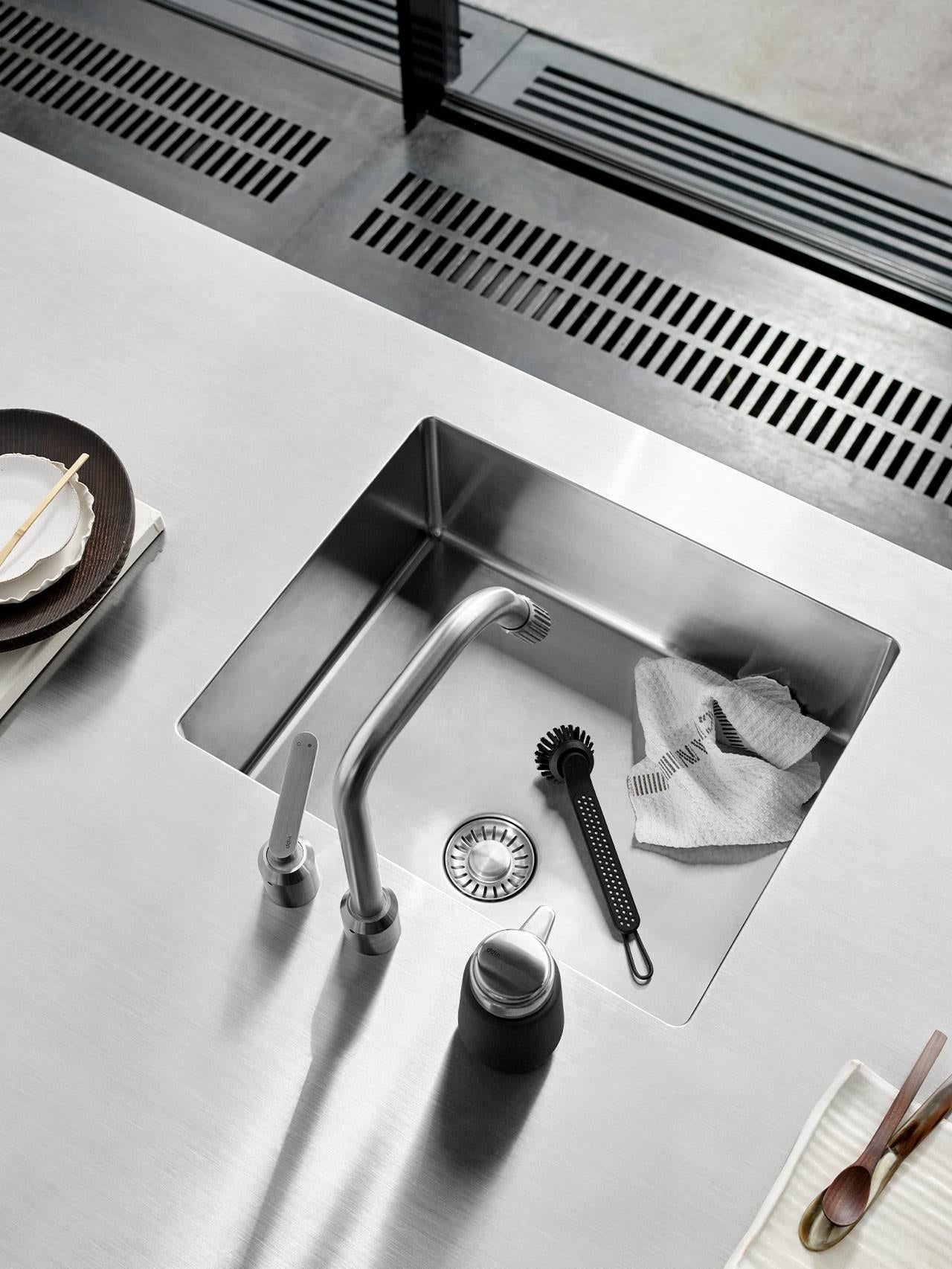 Kitchen Details
Gas
Each gas hob provides instant and optimal heat regulation. Choose between three or five gas hobs to match the size of your kitchen.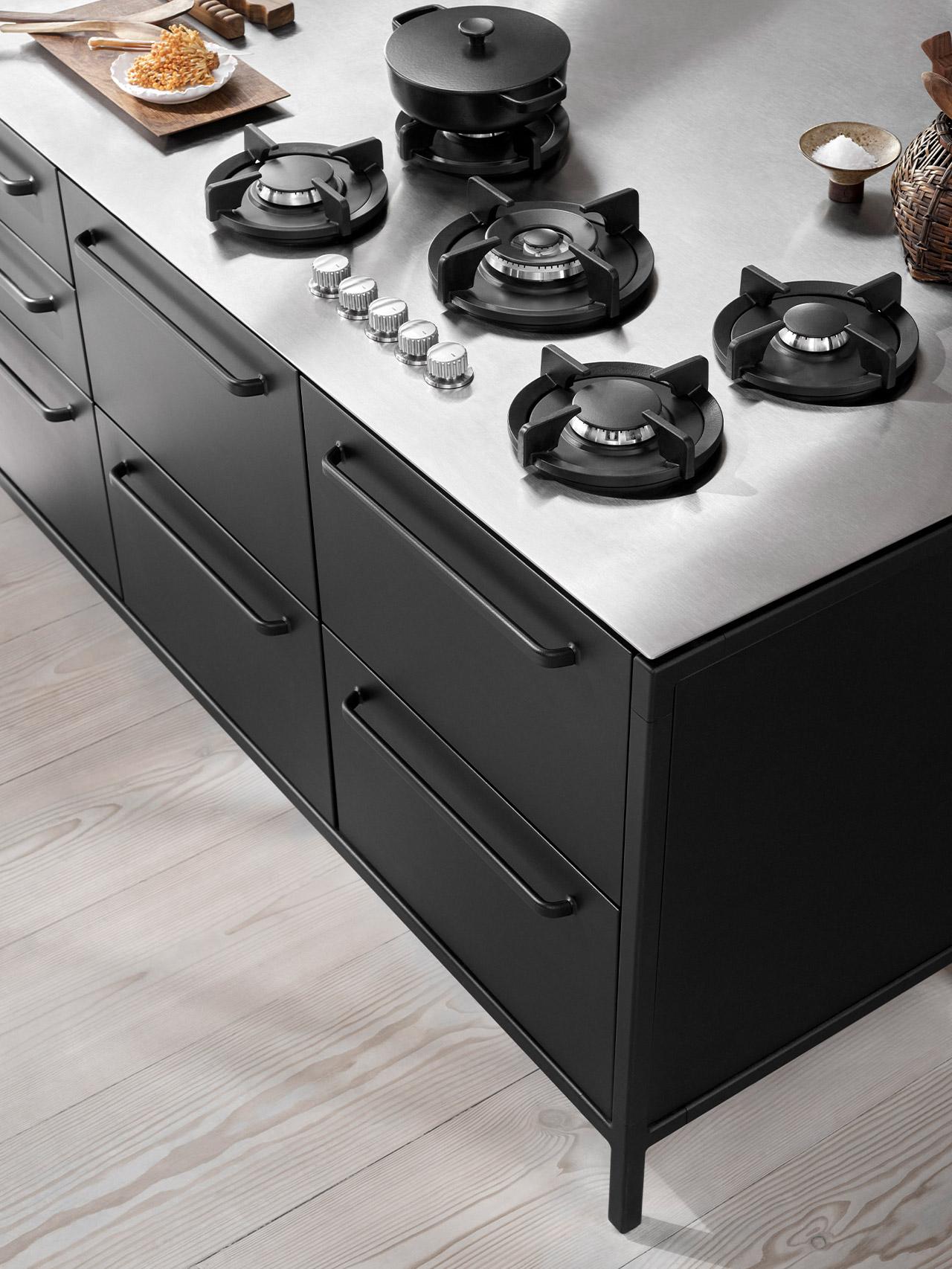 Kitchen Details
Induction
Opt for an induction solution integrated into the steel worktop, providing advanced temperature control.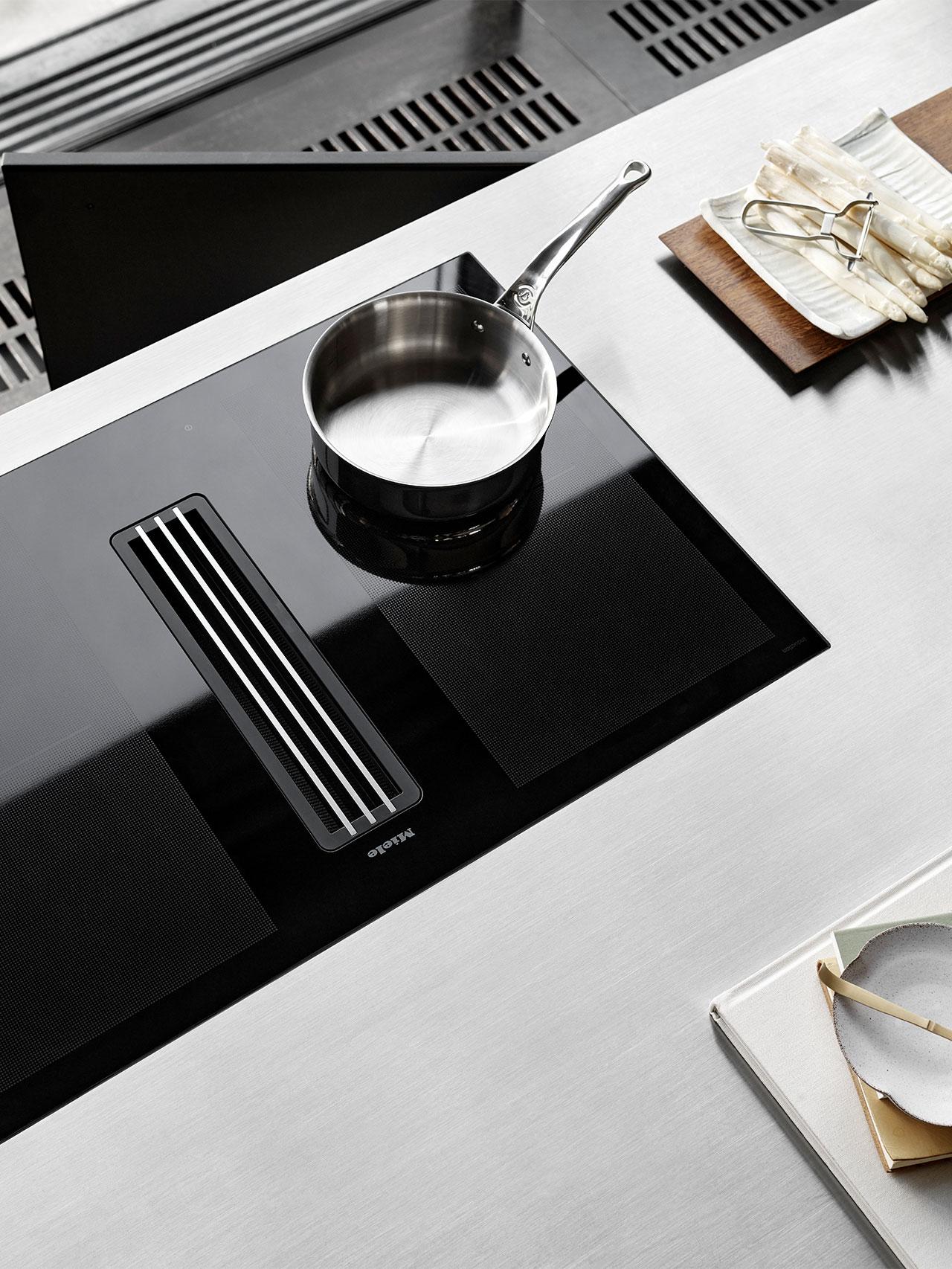 Kitchen Details
Powder-coated endurance
The fronts of the Vipp kitchen are made from powder-coated steel, which is highly durable and resistant to daily wear and tear.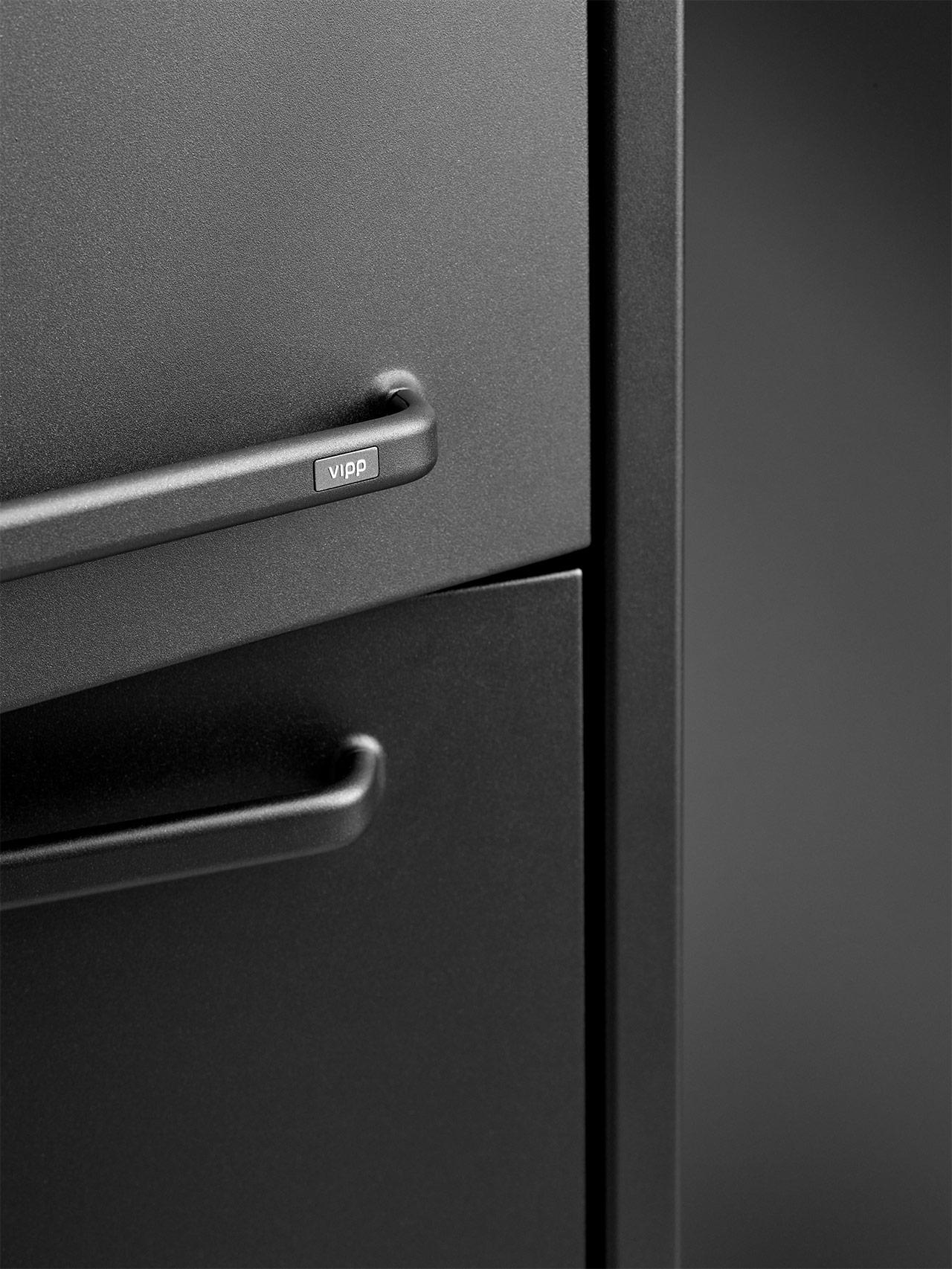 Kitchen Details
No cutting corners
The corners of the stainless steel countertop and powder-coated body of the Vipp kitchen are rounded for a soft take on the industrial material.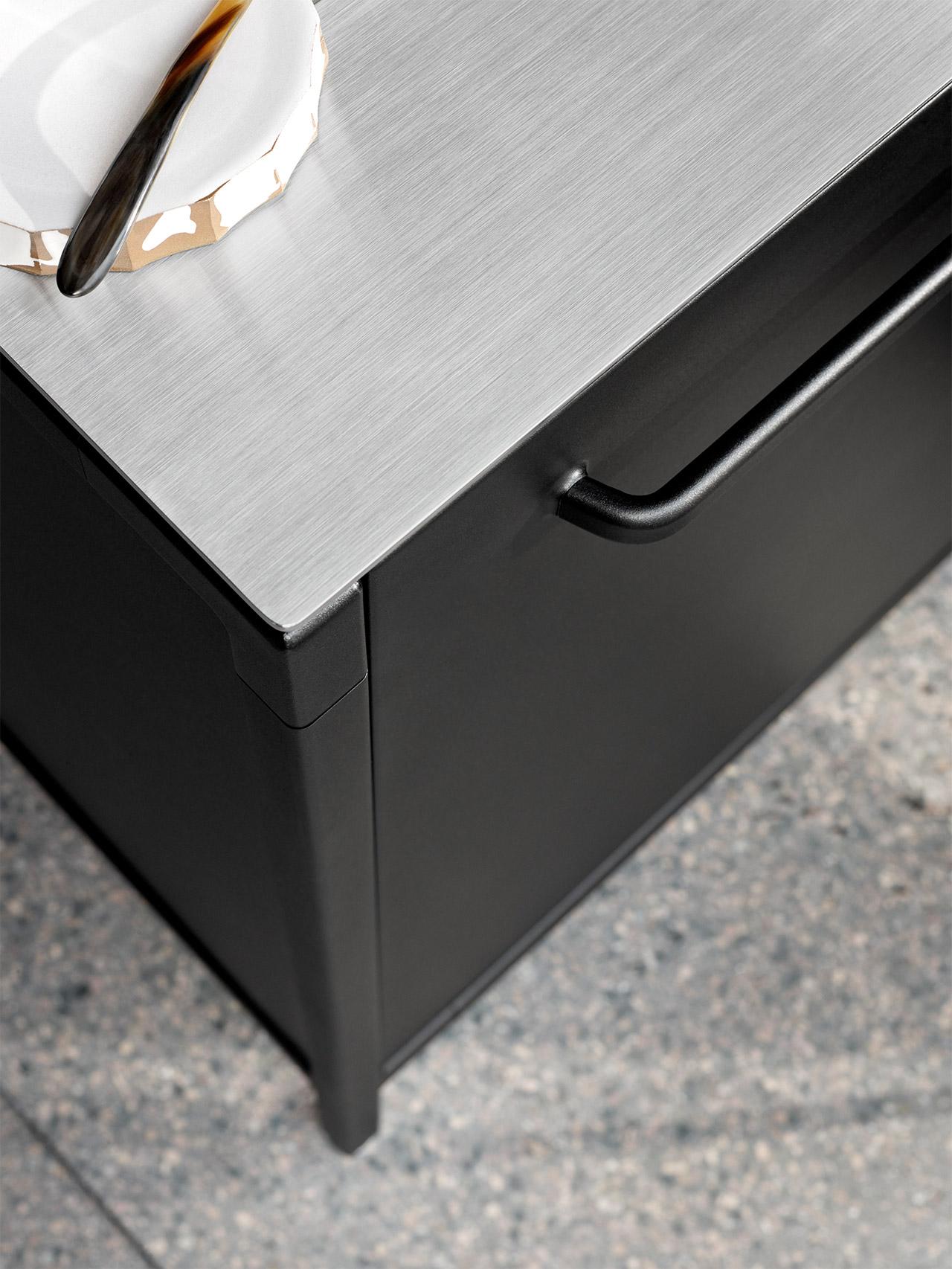 available in three finishes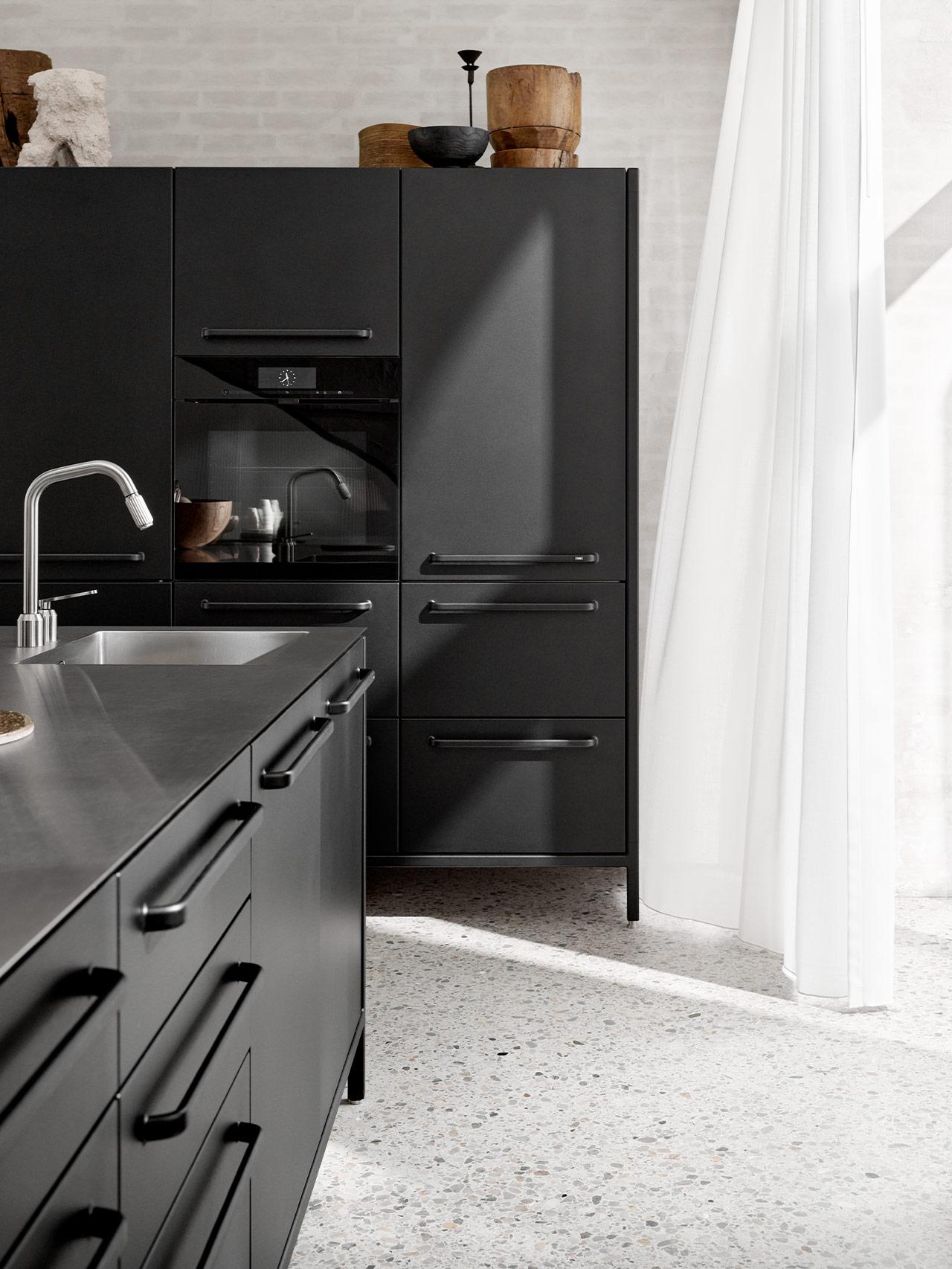 Black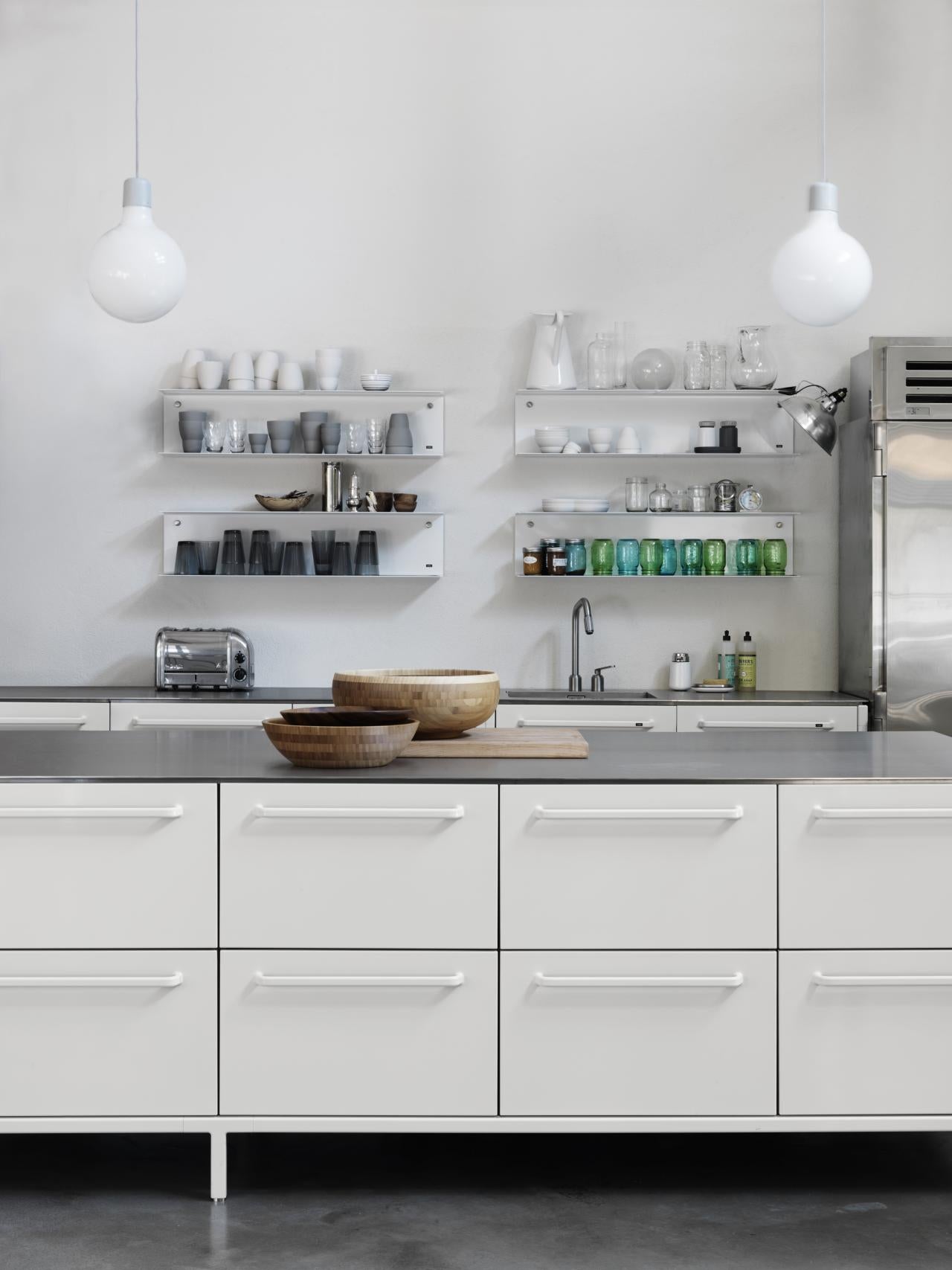 White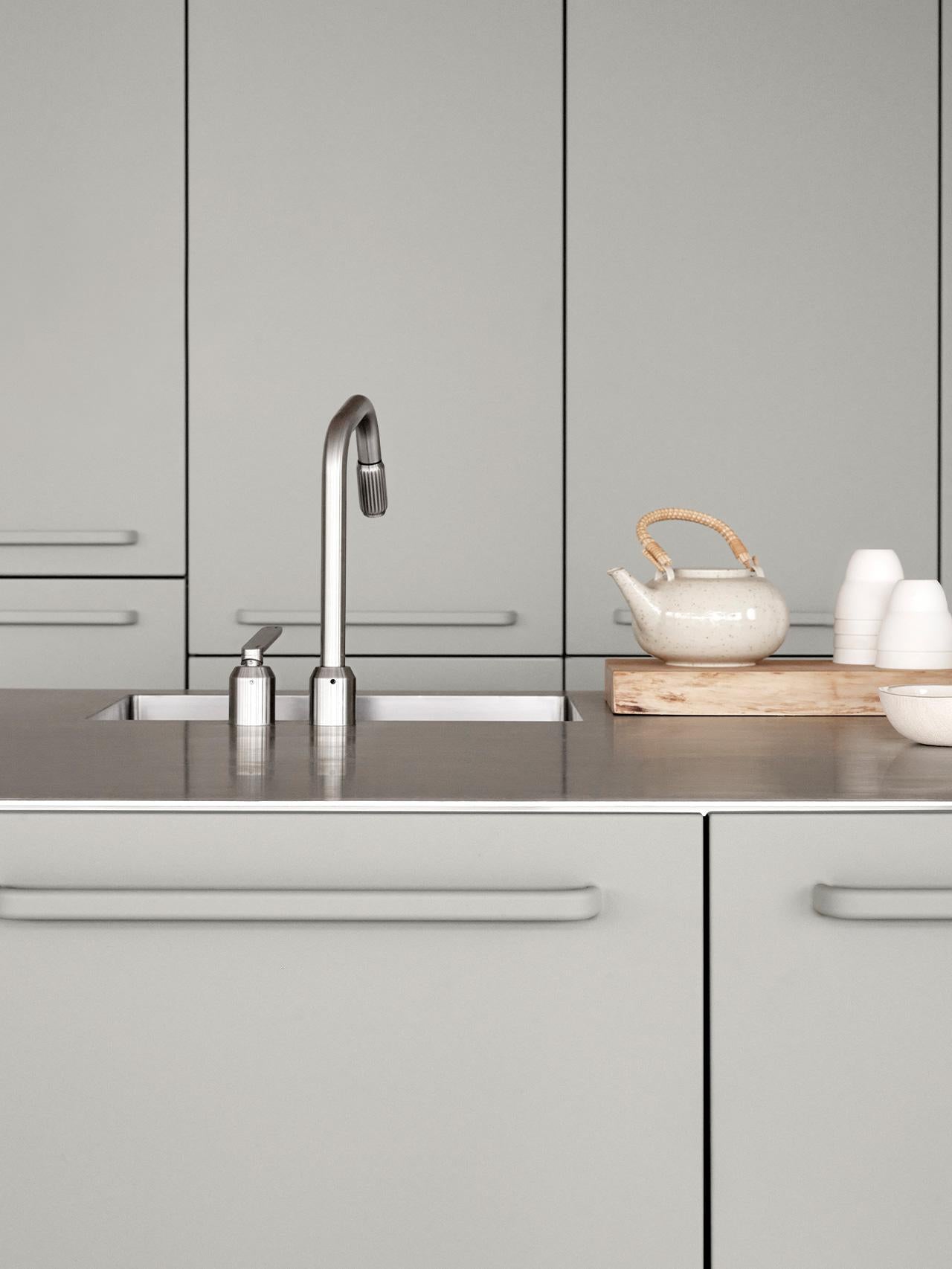 grey